Positioner controller EG-1000

Files
Posititioner controller EG-1000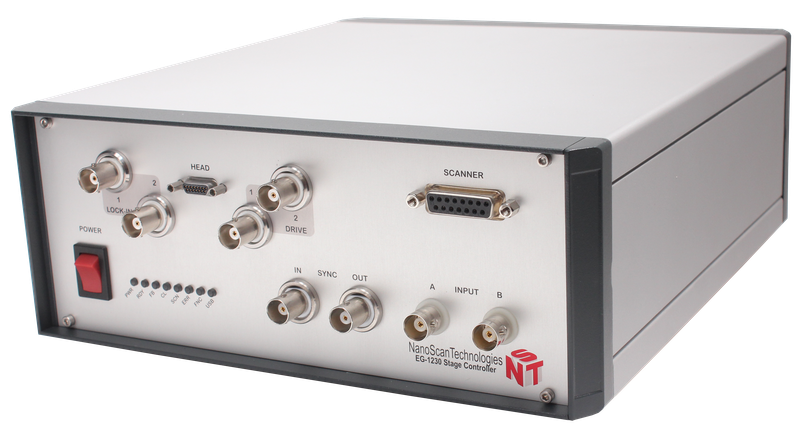 Electronic controller EG-1000 is designed to control piezo positioner, such as scanning stage Ratis and one-coordinate translater Vectus. Controller provides data acquisition from sensors, applies control voltage to piezoelectric actuators. All obtained information is transferring to PC workstation for processing.
One of the most important parts of the EG-1000 controller is closed loop feedback system realized by means of 20-bit TDC (Time-to-Digital Convertion) to measure displacement capacitance sensors.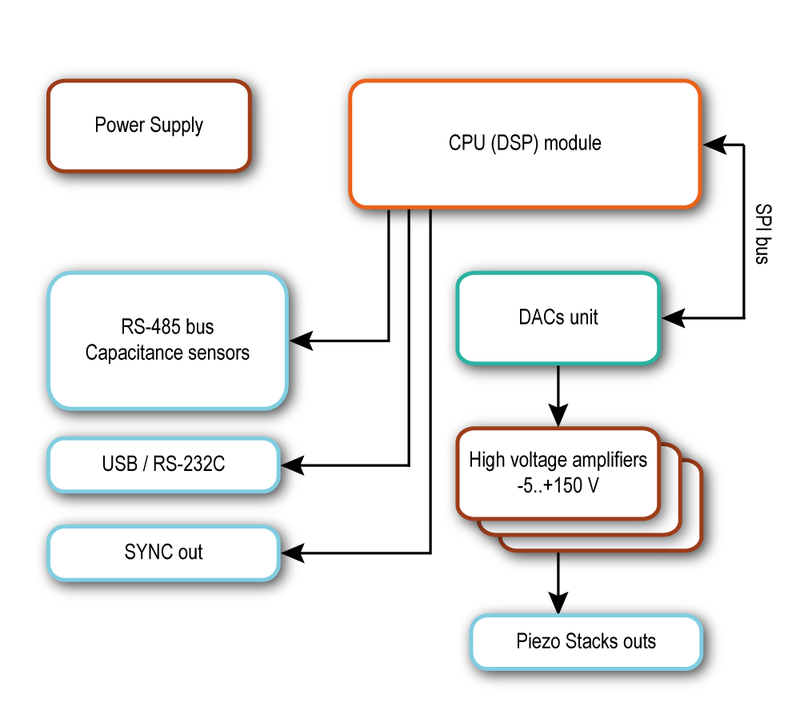 Any available system signal can be used for feedback.
Controller has analog inputs and outputs for external equipment connections, synchronization inputs and outputs and USB interface for connection with PC. Controller is managed with NSpec software.
Compatibility
| | |
| --- | --- |
| | |
| Vectis | Ratis |
EG-1000
Basic datasheet:
1

Functional data
1.1

General characteristics
1.1.1


CPU

32 bit; RISC

1.1.2


PC Interface

USB 2.0

1.1.3


Other interfaces

RS 232, RS485, SYNC I/O

1.2

High-voltage outputs
1.2.1


Voltage

-10..150 V

1.2.2

Noise

< 5 ppm

1.2.3

Number of channels

3


1.2.4

Resolution (digital-analog converters)

18 bit
Drawings: